Subscribe for Free to
Design-2-Part Magazine
Learn how OEMs can make their parts better, faster, and more efficient.
By Mark Shortt
When the space and defense technology developer BlueHalo rolled out its next generation Intense Eye (IE) Unmanned Aerial System (UAS) platform in May, it shined a light on the engineering talents of a key partner in its development of the drone's frame.
The company's collaborative partnership with Dallas-based Alpine Advanced Materials led to the manufacturing of a custom engineered, injection molded chassis that emerged stronger and lighter thanks to the unique characteristics of HX5, a multi-scale reinforced thermoplastic from Alpine.
Recent Issue:
July/August 2023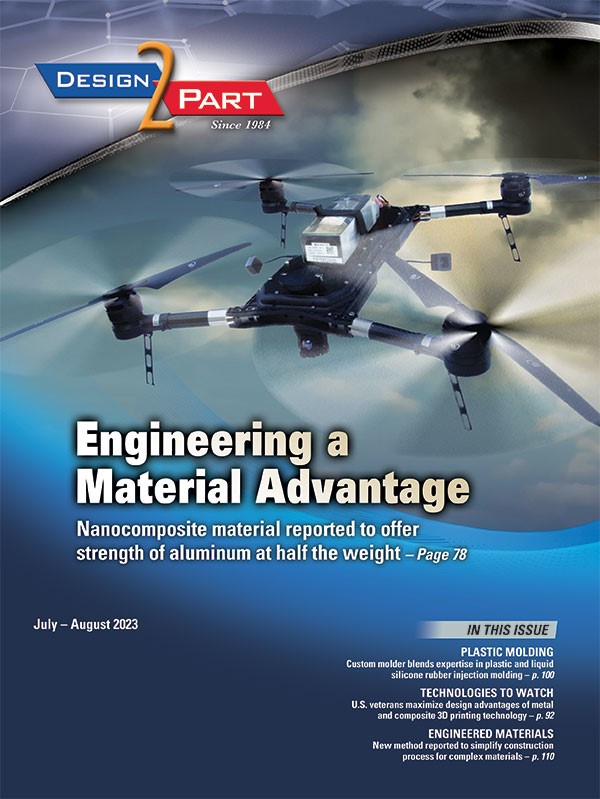 Also In This Issue:
---
Get expert insight into better, faster, and more efficient ways OEMs make their parts. MORE…
---
Innovative technologies, processes, and services that can help product manufacturers achieve greater productivity or quality. MORE…
---
The latest software for optimizing product design, development, engineering, and manufacturing. MORE…
---
Tools and tips that could help solve engineering problems, jumpstart new designs for better products, and change the way designers and engineers do their jobs. MORE…
---
New developments in reshoring, domestic investments in U.S. manufacturing expansion, Foreign Direct Investment (FDI), and Made in USA content. MORE…
---
Developments in materials that can improve your parts and products — from smart materials to exotic metals and alloys, ceramics, composites, engineered plastics, metamaterials, and more. MORE…
---
Components, circuits, cables, assemblies, electronics manufacturing services (EMS), and more. MORE…
---
News about manufacturing suppliers that OEMs product manufacturers, and sourcing decision makers need to know — plus the latest industry developments and trends. MORE…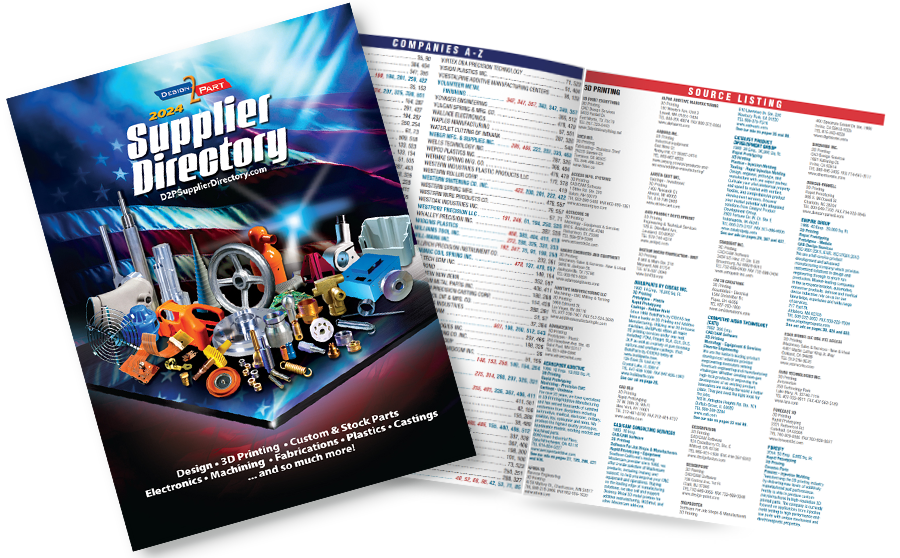 Design-2-Part
Supplier Directory
The Supplier Directory, published annually
by Design-2-Part Magazine, is the
premier directory of quality
North American manufacturers.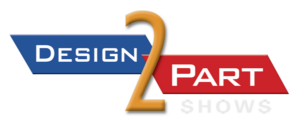 America's Largest
Design & Contract Manufacturing
Trade Shows
Talk face-to-face with hundreds of American suppliers who can help solve your toughest manufacturing challenges.